Okay, maybe if you've traveled the world or are an avid viewer of Food Network's Chopped, you may have heard of a few of these. But some of these are just off-the-wall. Could one of these strange foods be the next big food craze in the U.S.? You be the judge.
10. Natto
Not strange at all to people in Japan where it's regularly eaten as a breakfast food, natto is the sticky preparation of fermented soybeans. Rich in vitamin K, fiber, and protein, natto has a fermented old cheese kind of smell with beany, slightly salty and acidic flavor. Studies have shown it to be favorable for bone health when regularly eaten, likely due to the vitamin K content.
(Source)(Source)
9. Braised Alaskan Moose Liver
Don't expect to see it at your next visit to the grocery store, but if you happen to be hunting in Alaska and take down a moose, don't let that liver go to waste. One 1 oz serving of braised liver is only 43 calories but packs 538% RDA of vitamin A, 68% riboflavin, 13% vitamin B6, 331% vitamin B12, and 39% copper. And while it does contain a fair amount of cholesterol (36% RDA) most of the fat in grass-grazing moose liver is omega 3 fatty acids–one 1 oz serving contains 126 mg. (Source) (We're crying a little inside at the thought of eating such a majestic creature, though.)
8. Kelp Noodles
Also known as glass noodles, kelp noodles are a zero net-carb, fat-free, gluten-free, low-calorie noodle alternative made from mineral-rich sea kelp. Providing fair amounts of calcium and iron, kelp noodles may aid in weight loss efforts, with just 6 calories per serving. (Just don't eat more than a serving or two as they can't have a laxative effect!) Can be found in stores like Whole Foods in the refrigerated section (by the eggs usually.) (Source)
7. Fermented Orange Juice
The benefits of fermented orange juice are surprising. The flavonoids present in orange juice seem to be enhanced through the fermentation process. Coupled with a small amount of alcohol created in the process, fermented orange juice seems to have a synergistic effect that benefits heart health, improving blood lipid and cholesterol levels. The fermentation also seems to create melatonin in the process, so instead of orange juice in the morning, perhaps fermented orange juice is the perfect nightcap. (Source)(Source)
6. Pineapple Vinegar
You may have heard of apple cider vinegar, but pineapple vinegar? Yep, it's a thing. Sweet delicious pineapple juice ferments to vinegar after a number of weeks until it turns to a tangy vinegar that has a hint a pineapple flavor. A great idea for salad dressing, pineapple vinegar appears to have liver-protecting benefits, restoring antioxidants that had been depleted by acetaminophen. (Source)
5. Rambutan
Somewhat like a lychee, the rambutan is a tropical fruit that grows on trees. This strange-looking fruit has a sweet flavor and some potent properties. One study found that a rambutan extract had anti-tumor and anti-HIV properties. The peels have been studied as a potential treatment for liver cancer and have been found to contain novel antioxidants. (Source)
4. Black Garlic
Black garlic is made by placing garlic cloves in a high heat and high humidity oven for about a month, resulting in a black garlic clove with a unique sweet flavor and properties.  Black garlic has been found to decreased blood lipids and cholesterol levels, to have anti-inflammatory properties, and to protect the liver. (Source)(Source)(Source)
3. Crickets
Boasting as much protein as chicken but more calcium, potassium, iron, and vitamin B12, crickets are a sustainable and healthy protein source–if you can get over the "eek" factor. The protein in crickets is unique, containing all nine essential amino acids. More products are coming to market in the US that feature cricket protein, including energy bars and protein powders. (Source)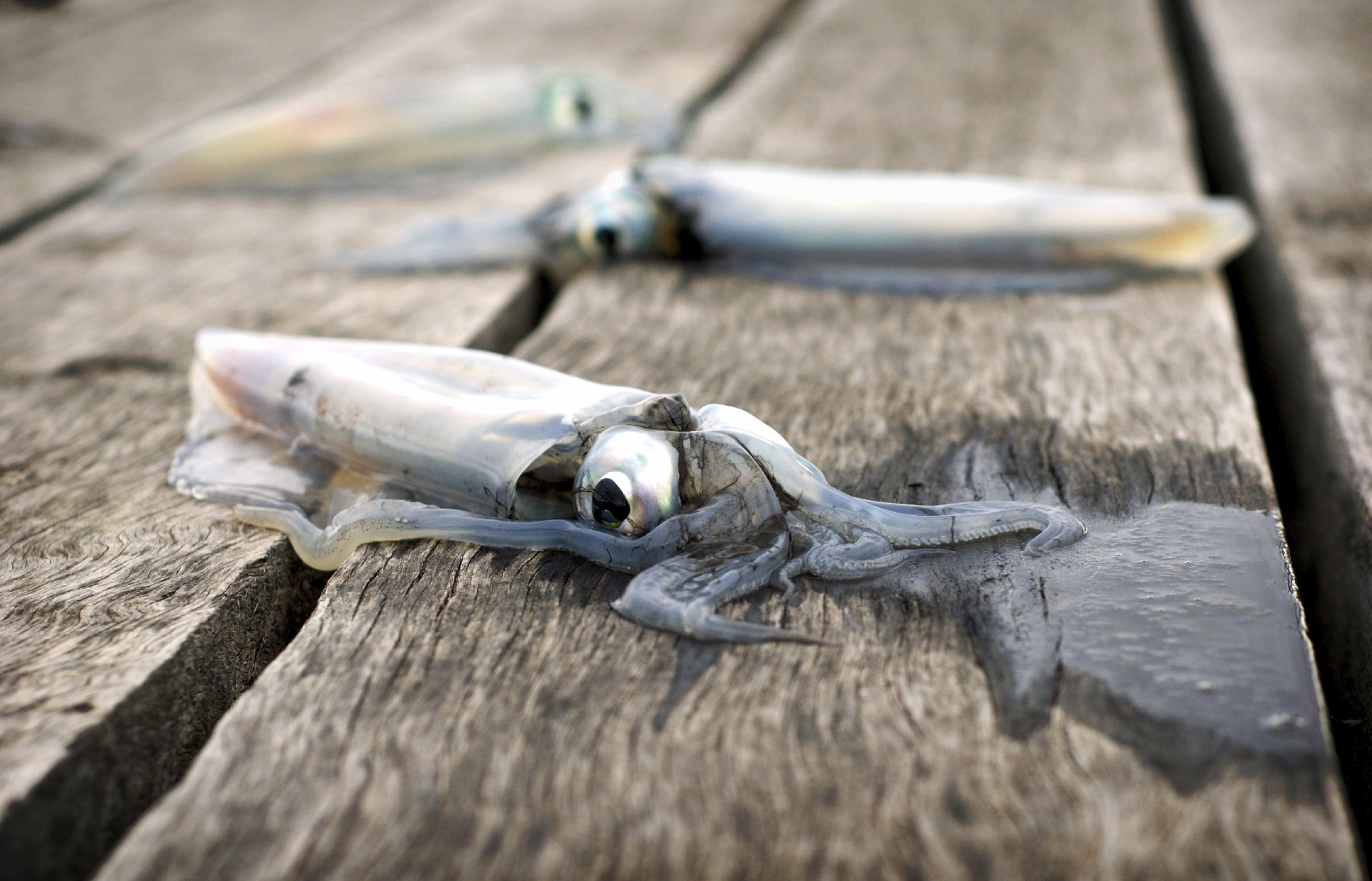 2. Squid Ink
Used for flavor and unique color in Mediterranean cooking, squid ink has a number of interesting benefits. Mice were induced with chemotherapy, which has a deleterious effect on the digestive system. Squid ink was found to protect the intestinal tract from the harmful effects of the chemo, as well as protect the testes from genotoxic damage. Squid ink has also been found to exert antioxidant effects and to protect the liver from oxidative damage. (Source)(Source)(Source)(Source)(Source)
1. Fermented Silkworm Powder
This one wins the #1 spot for the ewww factor. Fermented. Silkworm. Powder. I mean, who thought of this? But, apparently it has health benefits! One study found that silkworm powders fermented with two different types of bacteria was able to protect the liver from the damaging effects of alcohol. And another study found that silkworm pupae powder (pupae pictured) helps to speed up the metabolism of fats in the body, helping to decrease fat storage and markers for metabolic syndrome. Other studies have confirmed silkworm powder to help with weight loss.