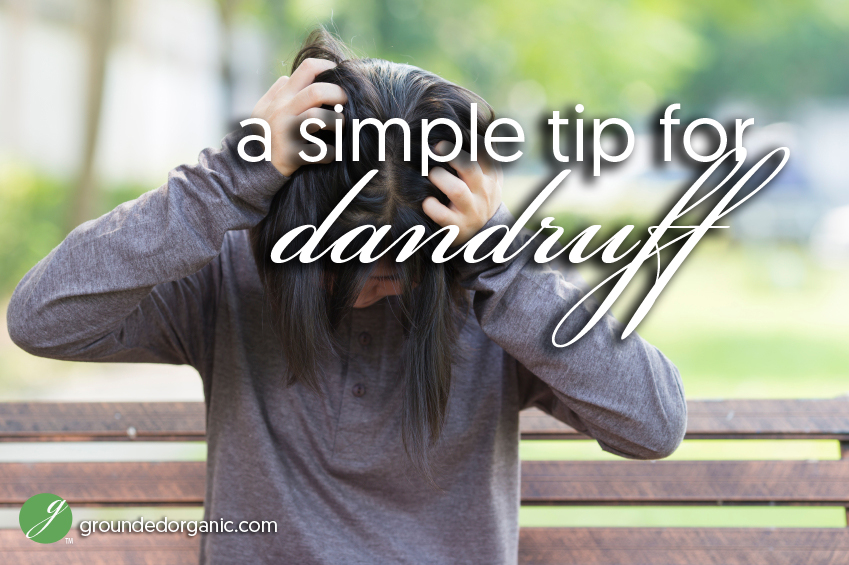 There are many causes for dandruff, but most common cause is the overproduction of sebum. The oil of the scalp hardens and builds up in to flakes and scales, and the skin underneath can become red, itchy, and irritated. This is called seborrheic dermatitis.
So, there's a pretty simple solution to keeping this type of dandruff under control, and it's a trick that I figured out for Stevie "B" who had been using Head & Shoulders for years.
You can use this "treatment" as often as needed–every day or once a week.
In the shower, get your scalp and hair nice and wet with mildly warm water.
Wash your hands well with soap and water and use your fingernails to gently scrape the scalp all over and remove the buildup of sebum. Keep scraping gently until your fingernails come out clean for the most part.
Pour vinegar (apple cider or distilled white) at full-strength on your scalp. (Keep out of your eyes) It will *sting* your skin but let it sit for 15 seconds, then rinse. The stinging will be temporary; this step helps balance the pH of your scalp and removes the itching.
Wash and condition as usual.
If you have seborrheic dermatitis on your scalp, it may be beneficial to wash your hair every day and gently scrape away buildup when you wash. Also consider things that may be compounding your issue, like wearing hats (that block in perspiration under the sebum) or styling products that may be leaving residue on your scalp.
Of course, this does not take the place of medical advice and not all dandruff is caused by buildup of sebum. If you have oozing, cracking or bleeding or areas of skin that won't heal, or other persistent irritation, do visit a doctor.