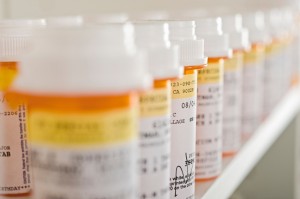 Affecting an estimated 10 percent in the United States, pregnant women are at an increased risk for vaginal yeast infections. The first-line for treatment is usually topical antifungal medications, but sometimes doctors prescribe an oral antifungal called fluconazole. According to a study in the January 5, 2016 issue of the Journal of the American Medical Association, use of this oral antifungal was associated with an increased risk of miscarriage.
The study included 1,405,663 pregnancies in Denmark from 1997-2013. Researchers at the Statens Serum Institute in Copenhagen, Denmark, evaluated the association between oral fluconazole exposure during pregnancy and the risk of miscarriage.
Among 3,315 women exposed to oral fluconazole from 7 through 22 weeks' gestation, 147 experienced a miscarriage, compared with 563 among 13,246 unexposed matched women (women not exposed to antifungals). Researchers concluded there was a significantly increased risk of spontaneous abortion associated with fluconazole exposure.
"In this nationwide cohort in Denmark, oral fluconazole use in pregnancy was associated with a significantly increased risk of spontaneous abortion," the authors write. "Until more data on the association are available, cautious prescribing of fluconazole in pregnancy may be advisable. Although the risk of stillbirth was not significantly increased, this outcome should be investigated further."