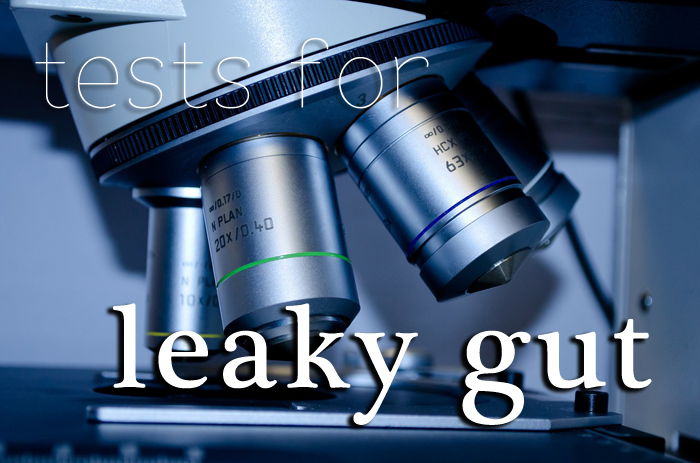 If you think you might have Leaky Gut Syndrome, don't start a treatment protocol without first getting tested. The symptoms of leaky gut can be very similar to other conditions, like hypothyroidism, nutrient deficiencies, or other chronic illnesses. (Of course it can be the cause of chronic illnesses, but it may not necessarily be in your particular case.) Proper diagnosis is the first step to healing–it's important; don't skip it.
There are three types of tests that will detect a leaky gut.
SUCROSE BREATH TEST
With this test, subjects will ingest about 4 grams of sucrose (sugar) and test their breath at intervals of 30, 60, and 90 minutes. Their breath is then tested for the levels of carbon 13 isotope, much like carbon dating is done on fossils.
Pros:
You can order these tests online and do them at home.
Cons:
Not appropriate for those with diabetes or wanting to avoid sugars.
Testing methods are still in the studying process.
LACTULOSE AND MANNITOL URINE TEST
With this test, subjects ingest these indigestible sugars and take urine samples throughout the day. If there is a problem with the permeability of the subject's intestinal wall, these sugars will enter the bloodstream and then the urine.
Pros:
Can also be ordered online and done from home.
Reliable.
Cons:
Not for those with kidney disease.
STOOL TEST
Stool samples are taken and tested for antibodies. Multiple samples may be taken over a course of days to ensure thorough results.
Pros:
Tests are available that will study other aspects of the stool, including how well foods have been digested, good and bad bacteria, candida, parasites, pH, fatty acids and other aspects of digestion.
Reliable.
Cons:
Can be more expensive than other methods, depending on how many things you want analyzed.
SALIVA TEST
The saliva test measures the levels of an antibody called SigA. In cases of leaky gut, levels of this antibody is low.
Pros:
Easy test can be done at home and sent in to the lab.
Cons:
May not be as reliable as urine or stool testing.
(For more information on Leaky Gut Syndrome, read my articles on the symptoms and the pathologies.)